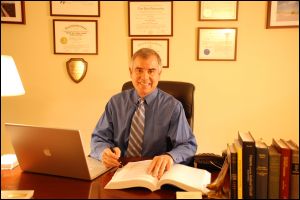 John G. Fellinger has over 25 years of legal experience advising, counseling and negotiating for companies and individual entrepreneurs in a variety of business deals and acting as their legal representative and advocate in lawsuits filed in both state and federal courts. Mr. Fellinger understands the objectives, concerns and interests of business people whether representing them in a commercial venture or commercial litigation.

He has a large firm background and was formerly with Lord Day & Lord, Barrett Smith and with Summit Rovins & Feldesman, both of New York City. He is both a business lawyer and a litigator.
John G. Fellinger earned a Masters in Law degree from New York University School of Law. He earned his J.D. from Seton Hall School of Law where he was the Articles Editor of the Seton Hall Law Review. He is the published author of a scholarly article on the jurisdiction of the federal courts and has written on employee practices for business publications.


Email: jfellinger@fellingerlaw.com